Let's talk Pink Zebra sprinkle recipes! If you have been following me or checking out Pink Zebra you know that our wax is a soft soy blend that is made from soy beans from good ol American Farmers! I love we are America Proud!
Our sprinkles are safe and non-toxic and are made with food grade products so if the pets, kids, or hubby gets a hold of them no harm done! I love knowing that what I am warming in my home is safe with no toxic chemicals.
So what can you do with sprinkles? One of the best things is to mix and match them and make recipes to create new scents or create your very own personal signature fragrance.
Sometimes you just need a breath of fresh air. Sea Salt & Vanilla is one of my favorite scents from this catalog. I love this recipe, it is clean and fresh with a hint of the ocean. I love anything Vanilla and when added to a clean and fresh scent there is nothing better. Smells so good! So give Air Care Plus, Clean, and Sea Salt & Vanilla a try.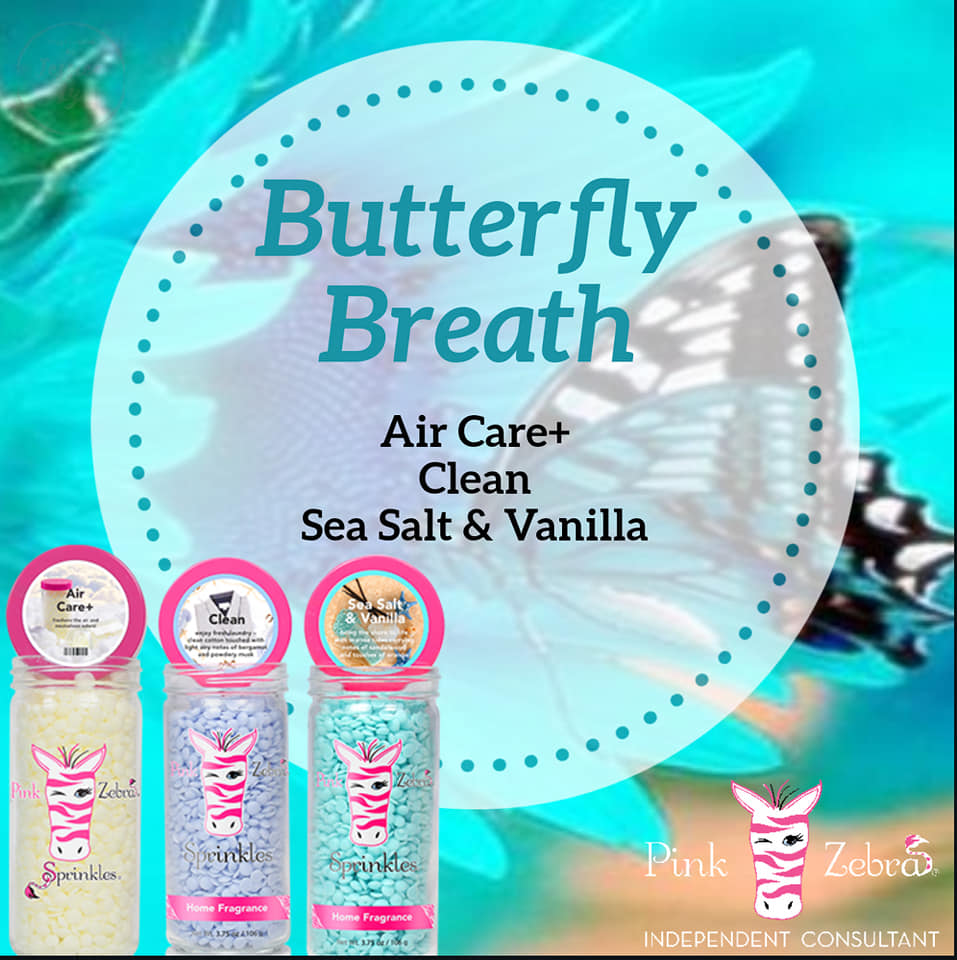 Everyone needs a refreshing treat out on the patio during the summer or anytime really. So try this one out called Citrus Melon Pops. Our fresh Citrus Air Care mixed with I love Watermelon will take you back to a popsicle on the patio.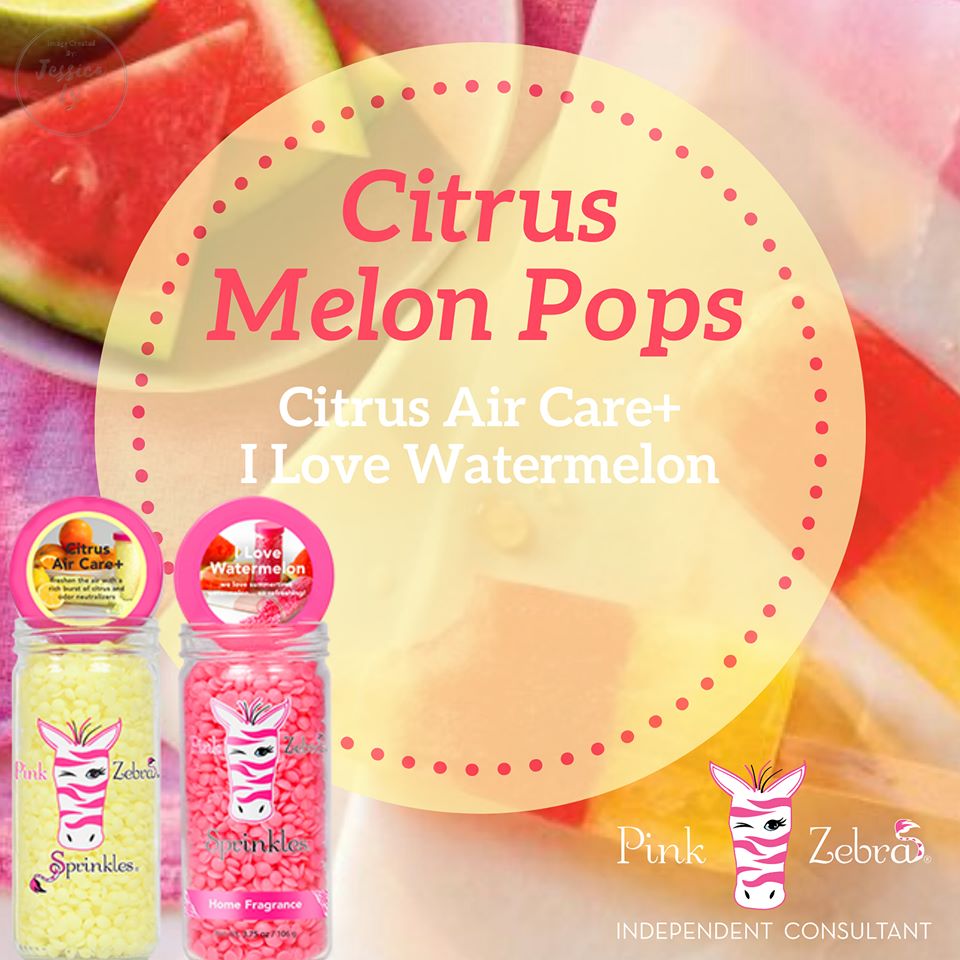 Has the stress of working from home got you this Spring? If so then you will are needing a spa day for sure! A nice, long, relaxing Bubble Bath is just what you need to wind down, take a moment for yourself and breathe. A mixture of Stone Washed Denim, Relax, and Hers is just the combo to help you do that.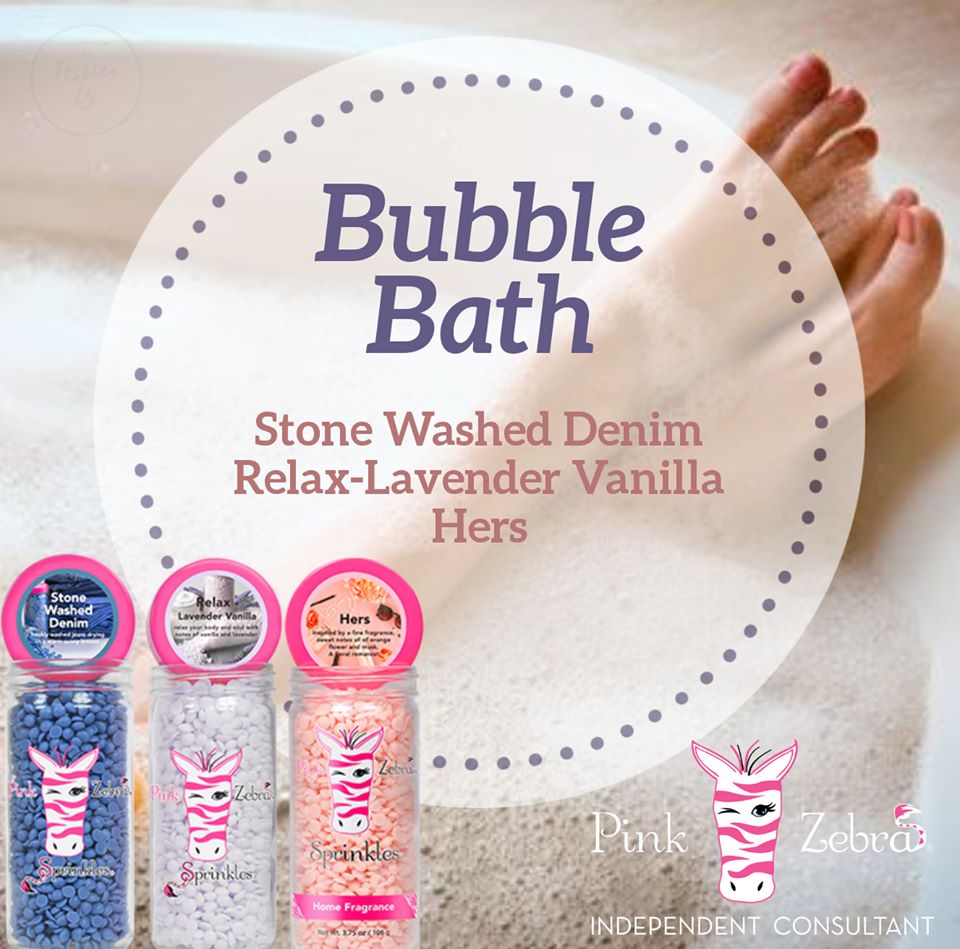 Do you love when you walk into your house and it smells like you have been baking all day? No problem, you can make it smell like that everyday without all the hard work! Just mix Life's A Peach, Blueberry Waffles, and Toasted Marshmallow to have your family asking what's in the oven???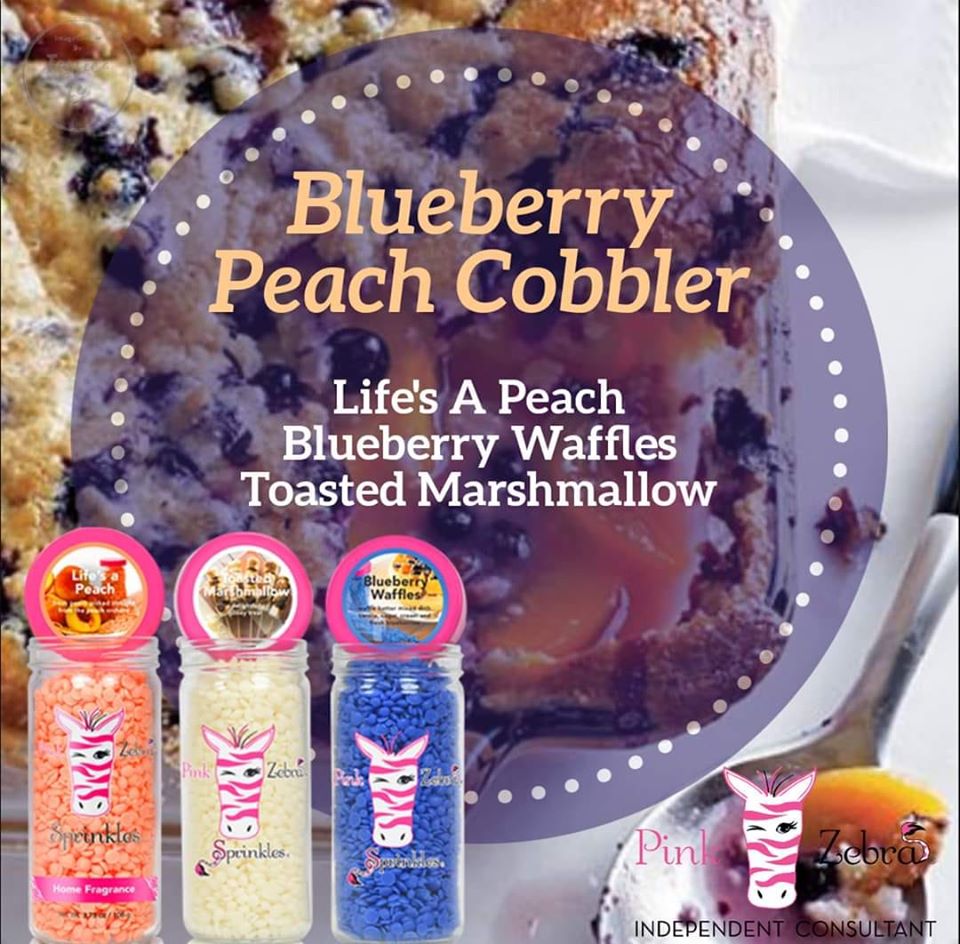 No matter what you love your house to smell like Pink Zebra Sprinkle Recipes can help you out! With over 50 different fragrances and a million ways to mix them we can create just about any scent you can imagine. Pick out your favorites or even create and name a new recipe at our Blend Bar on my website where other guests can check it out also. www.pinkzebrahome.com/dianapence is where the fun is at!
Diana 🙂