Our newest Pink Zebra Carton Sale is starting. Who needs Cartons at 15% off? Everyone does! Well you are in luck because starting on Monday, April 6th, at 10:00 am EST and ending on April 9th – the following Cartons are on sale. Get your favorites now and bring a bit of spring and summer to your life.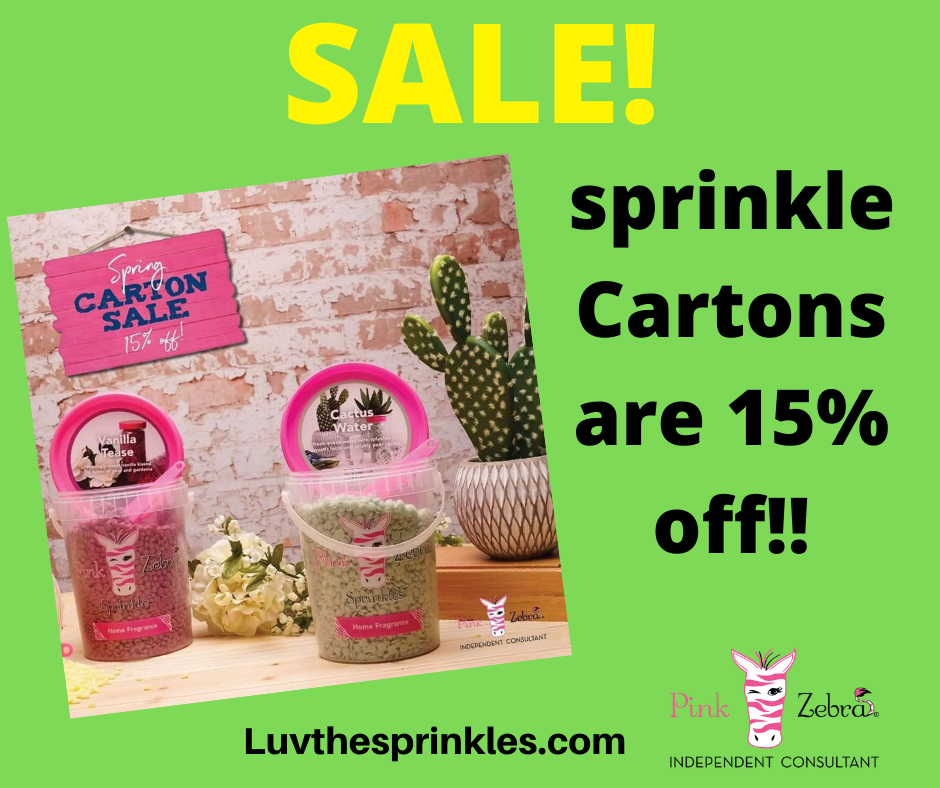 I love when we have a good sale! I see several of my favorites on the list below. For spring the I love Watermelon is fun, the Citrus Air Care will make it smell like you have been cleaning. Although we are stuck at home no reason to have a smelly house. Maybe you would like your house to smell like you have been baking, then try the Lemon Pound Cake sprinkles. Are you dreaming of spring flowers? Try our scent called Flower Girl, a light mixture of flowers and a little sass. Perhaps clean and fresh is your jam then try the Stone Washed Denim or the Blue Skies.
Aloe & Sea Salt, Apricot Fig, Beach Breeze, black Cherry, Blue Skies, Cactus Water, California Boy, Celebration Cake, Citrus Air Care +, Crisp Apple, Fireside Vanilla, Flower Girl, Fresh Juicy Pineapple, Grape Popsicle, I Love Watermelon, Kiwi Martini, Lemon Pound Cake, Orange Slices, Peaches & Oranges, Sawdust & Leather, Smoothie, Sour Gummies, Stone Washed Denim, Stress Relief, Sweet Wild Berries, Vanilla Tease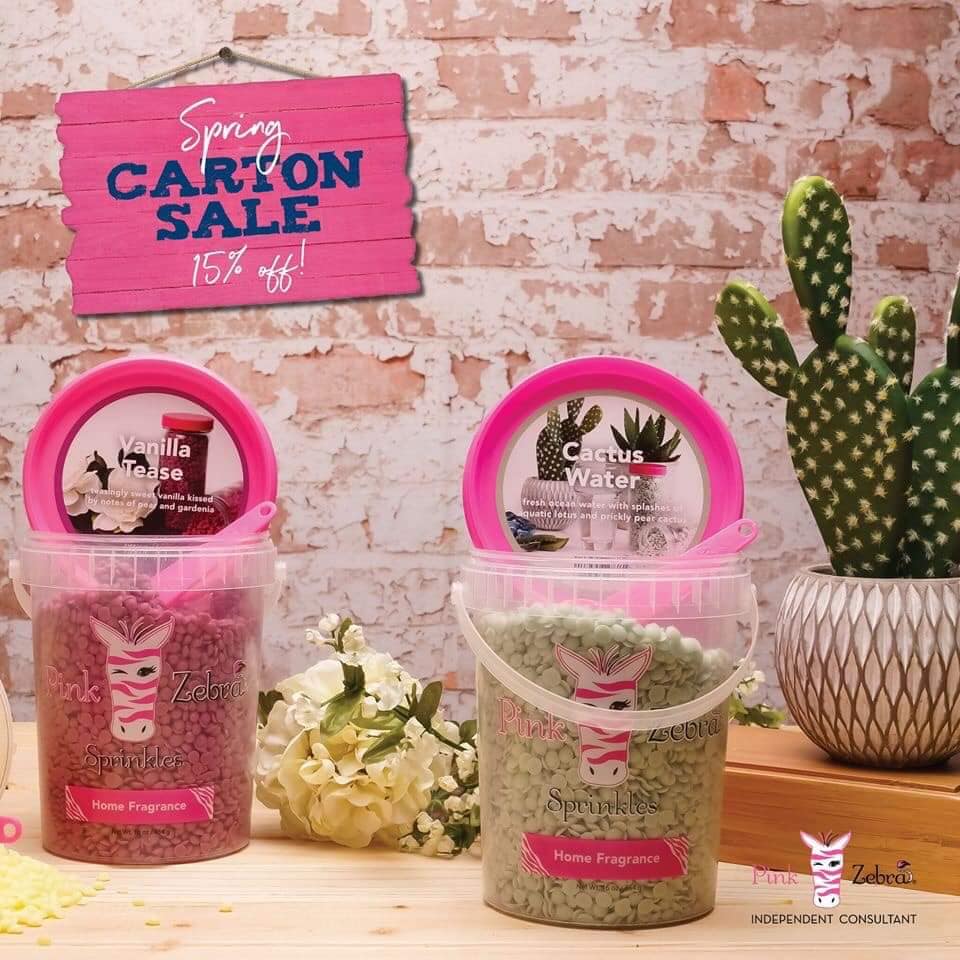 No matter what fragrance you choose it will sure to be a win! A great way to change it up is to mix and match the sprinkles. Sawdust & Leather with Black Cherry will make you and the man happy. Stress Relief and Beach Breeze will give you a mini vacation. Head on over to www.pinkzebrahome.com/dianapence/shop.asp to get your favorites!
Diana 🙂