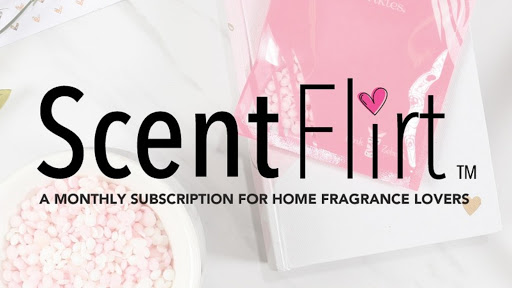 Let's talk about ScentFlirt!
Are you a #fragrancefanatic?
Do you love #surprises?
How about an unexpected #deal?
Better yet… #Sneakpeeks of new products?✨
Come experience #ScentFlirt ~ a monthly subscription program for fragrance lovers!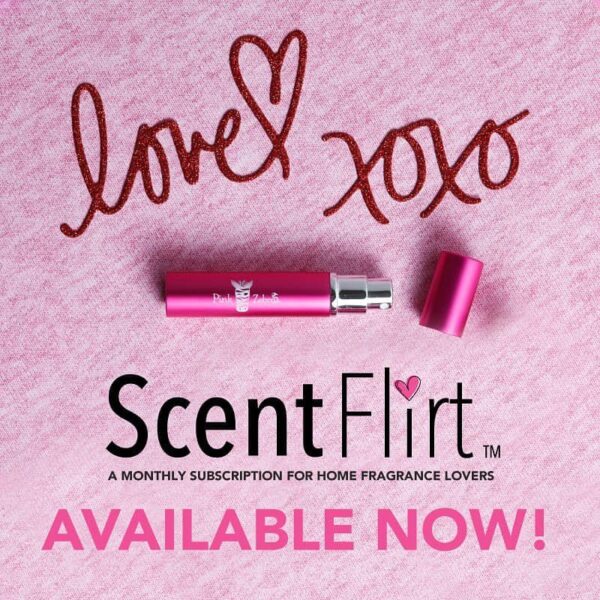 Calling all fragrance lovers! Allow your passion of fragrance to keep you on new scent adventures with ScentFlirt. 💕
Our monthly subscription program is now open. For only $26🇺🇸 plus a low shipping cost, you receive things like surprise fragrance samples, products and discount coupons each month. From sneak peeks to unique brand-new product, you never know what we will be flirting with! SUBSCRIBE NOW ⬇️
BONUS ~ Loyal ScentFlirters will receive a 5% discount on all (non-sale) fragrance products after 6 consecutive months of subscribing.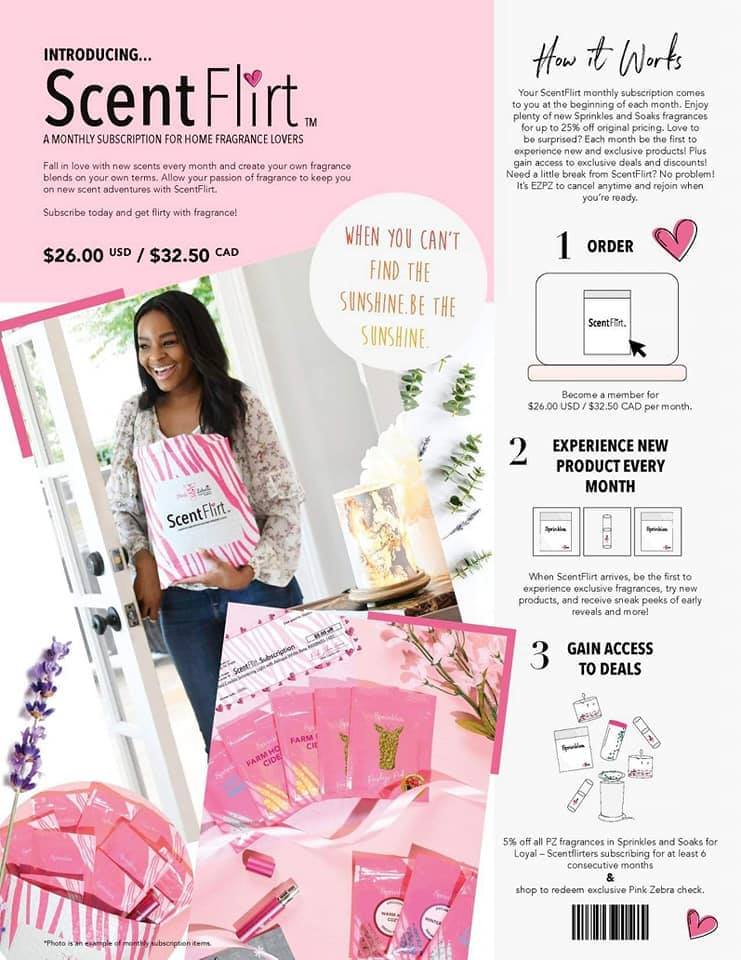 To subscribe to ScentFlirt head over to www.pinkzebrahome.com/dianapence and click the tab labeled ScentFlirt. EZPZ!! Your fun package of new fragrances will ship around the end of each month.