Pink Zebra is introducing Anti-Bacterial Soaps. Are you in need of ANTIBACTERIAL SOAPS?? ??? PZ can help! Although soaps and toilet paper are hard to find right now we have created an anti-bacterial soap in 5 wonderful fragrances to help keep your supply well stocked.
? I am excited to announce Pink zebras new product line…Supa' Clean Anti-bacterial Soaps! That's right! Even if you Can't find any on the shelves, PZ is here to save the day! ???????????? Furthermore they come in 5 of our most popular fragrances and that will have you smelling clean and leaving your hands feeling soft and smooth.
Soap bottles are 8.5 fluid ounces, and cost $12 + tax. and come with a quality pump nozzle.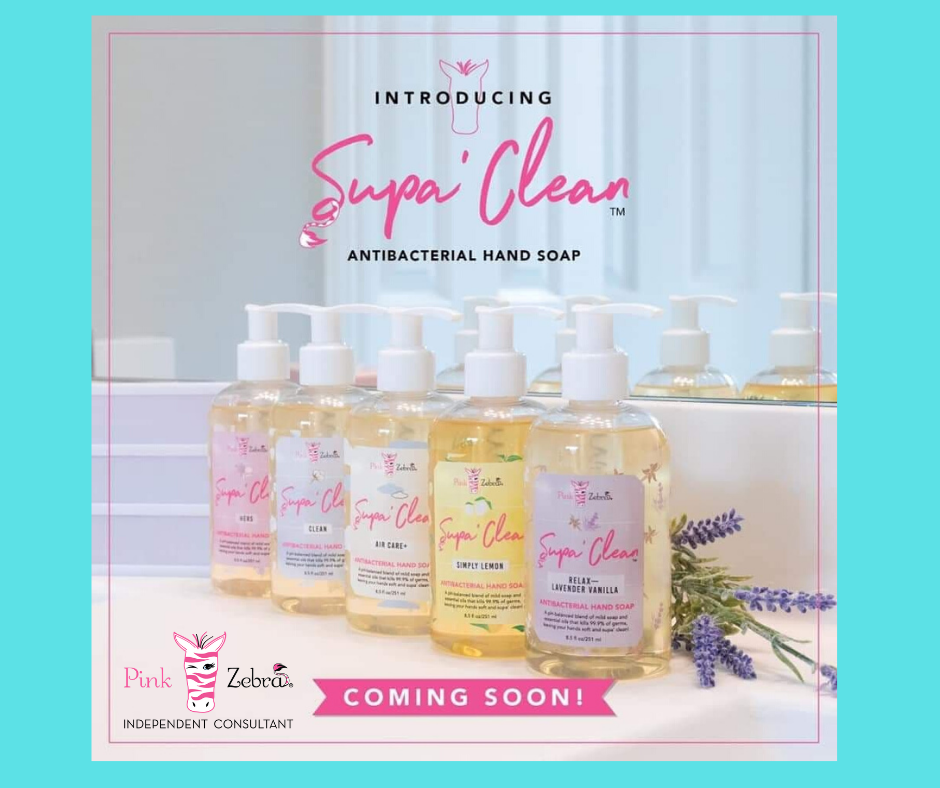 Current scents are Air Care+, Hers, Clean, Relax (Lavender & Vanilla), and Simply Lemon. But Simply Lemon will be available for purchase on Friday, April 17th at 10 Am! Limit 2 per fragrance, per order, per day (which means you can get 2 of each fragrance, on one order per day)! Available on Web site orders only!
• Please note.. simply lemon ? will be available April 24, 2020
? Made with essential oils
? Kills 99% of germs
? Contains NO triclosan, sulfates, parabens or phosphates
? PH Balance of 5.5% (same as your skin)
? Gentle but effective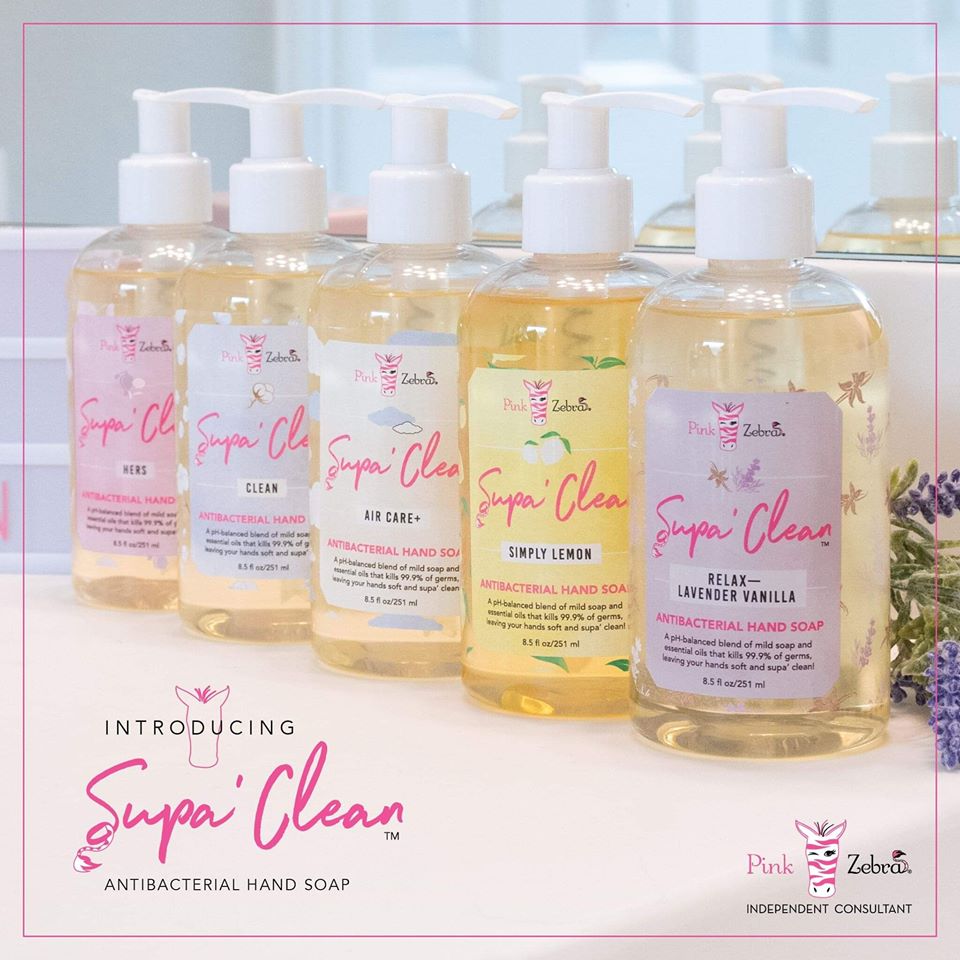 Ordering your new favorite soaps is easy to do, just head over to www.pinkzebrahome.com/dianapence/shop.asp Also be watching for more sanitizing products to be added soon with your favorite fragrances featured.
Diana 🙂