🌸 Introducing Scent Flirt: September Sensation! 🌸
🎉 Be Among the First to Experience Fragrance Magic! 🎉
Are you ready to embark on a sensory journey like no other? Scent Flirt, Pink Zebra's exclusive monthly subscription box, is here to delight your senses in the most exciting way! And for the month of September, we have a dazzling offer just for you: Join Scent Flirt today for only $12! That's right, for just a few dollars, you can unlock a world of captivating fragrances, sneak peeks, and an opportunity to shape the future of Pink Zebra's aromatic treasures.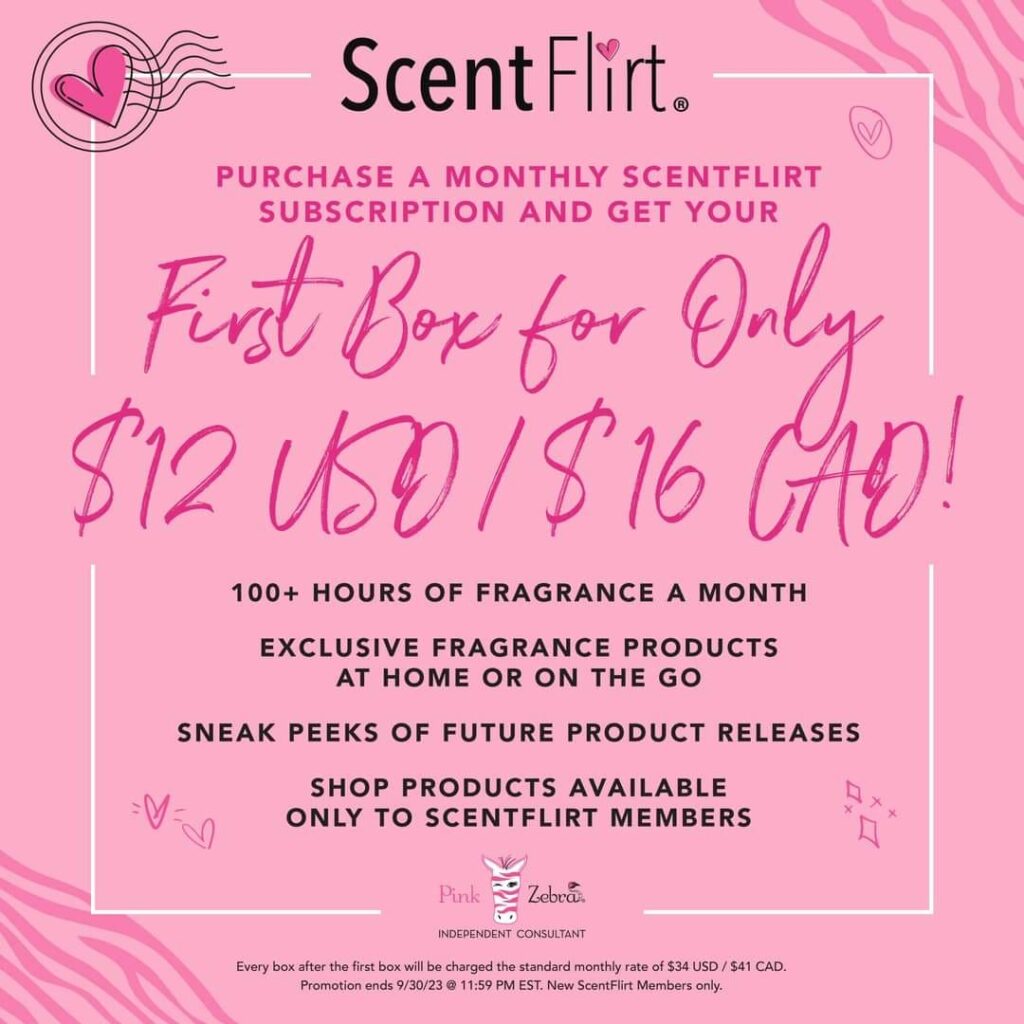 🌟 What's Inside the September Scent Flirt Box? 🌟
📦 Sneak Peeks Galore: First Get a sneak peek into the future of fragrance as we unveil our latest, most enchanting scents. You'll be the first to experience the magic that's about to hit the fragrance scene!
🔬 Be Our Fragrance Tester: Your opinion matters! Secondly as a Scent Flirt member, you'll be invited to test and provide feedback on our new products before they even hit the shelves. Your senses, your influence!
💖 Never-Before-Released Sprinkles: Here's the cherry on top – our September box includes never-before-released sprinkles! Picture yourself surrounded by the most exquisite aromas, and you're the first to savor them. It's a fragrance lover's dream come true.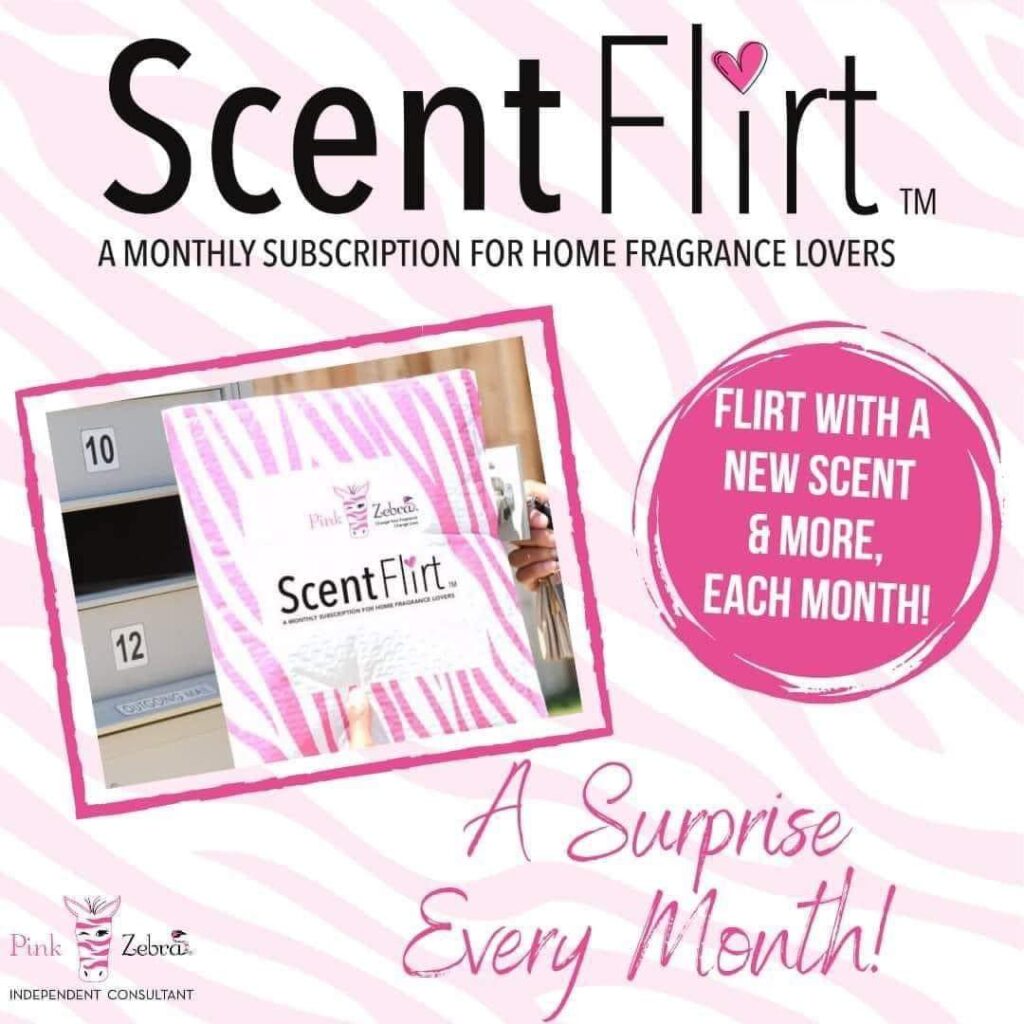 💌 Why Should You Join Scent Flirt? 💌
✨ Discover the Unseen: With Scent Flirt, you're not just buying fragrance; you're embarking on an olfactory adventure. Every month, you'll uncover hidden gems and new favorites.
🤝 Be Part of the Inner Circle: As a Scent Flirt member, you'll be part of an exclusive community of fragrance enthusiasts. Connect with like-minded scent lovers, in addition you can share your thoughts on the monthly survey.
🧚‍♀️ Experience the Magic of Pink Zebra: Pink Zebra is renowned for creating fragrances as a result will touch your heart and home. Scent Flirt brings this magic directly to your doorstep, allowing you to experience it like never before.
📅 Limited Time Offer: $12 for September! 📅
Ready to dive into a world of enchanting aromas and never-before-seen fragrances? Don't miss out on our September Scent Flirt subscription box for the unbeatable price of just $12. It's a steal!
🎁 Join Scent Flirt Today! 🎁
Visit our website www.pinkzebrahome.com/dianapence/scentflirt.asp and become a Scent Flirt member. Start your journey into the world of fragrance discovery, exclusivity, and excitement.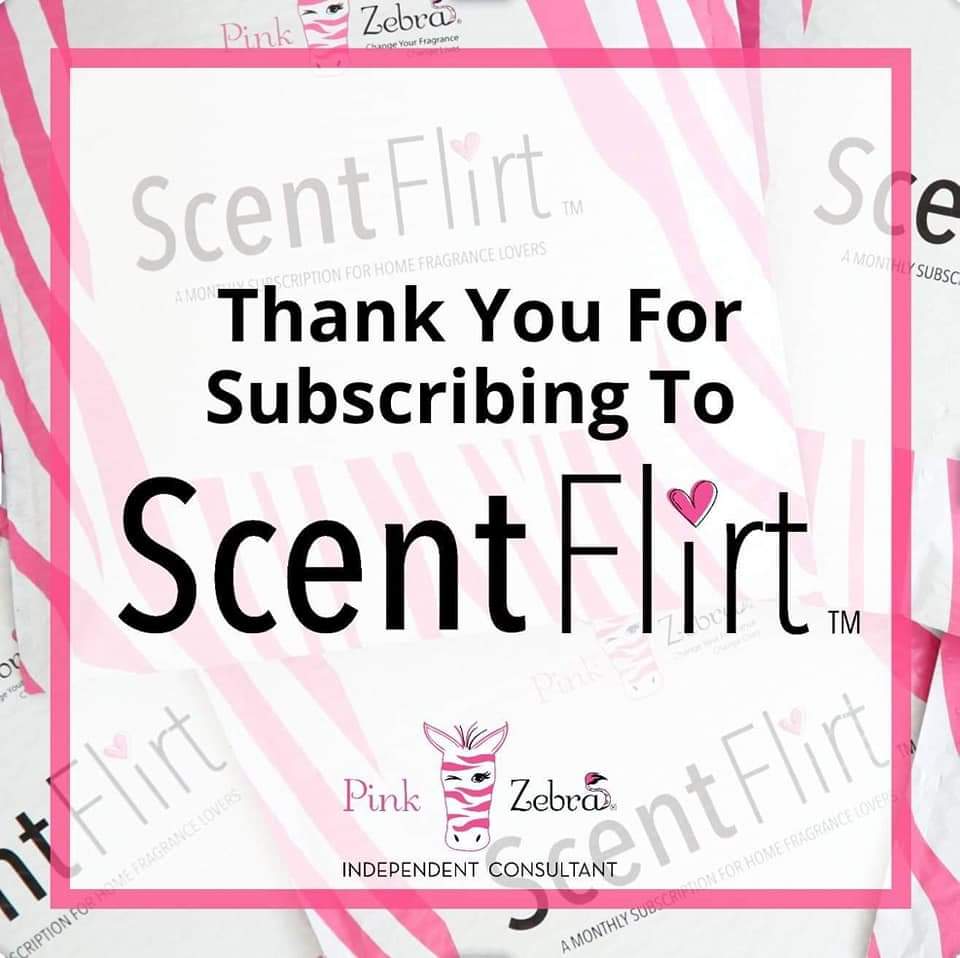 🌺 Hurry, this offer won't last forever! 🌺
Unlock the scent secrets that September has in store for you. Join Scent Flirt today and let your senses dance with delight. 🌟🌸💫