Red Tennis Shoe Warmer Special from Pink Zebra is now available! Do your kids need new shoes for back to school? Maybe Mom needs a new pair also! Check out this cute Red Sneaker warmer with an exclusive scent of Citrus Burst. Brighten up your at home classroom for a fresh start, pick one up for your favorite teacher, or jazz up your kiddos bedrooms. Make the den have a pop up color, so many possibilities! #RedTennisShoes #GottaHaveAPair #PinkZebra #Sprinkles #HomeFragrance #HomeDecor #Summer #August #Cute #Love #Sale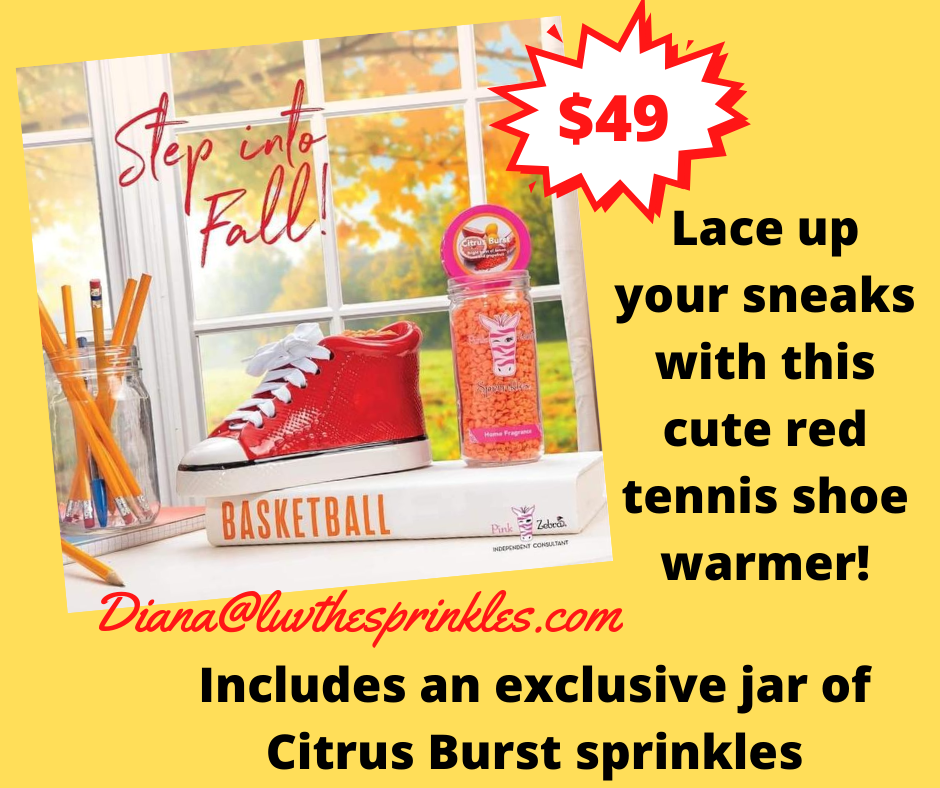 This warmer will be so fun to have in your house or office. Only $49 plus tax and shipping. The Pink Zebra Red Tennis Shoe warmer is a simmer pot style so that means no light bulbs to burn out. It comes with an off and on switch on the cord. You will also receive a FREE jar of the exclusive scent Citrus Burst. It features bright notes of lemon zest and grapefruit.
$49
Available while supplies last.
Available through my Pink Zebra website: www.pinkzebrahome.com/dianapence
I can't wait to get this warmer, I have the perfect place in my office and also in my teenage son's room. Because we all know that teen bedrooms can be a stinky place!
This will be one pair of sneakers will smell fabulous and not stinky in your house!
Diana 🙂