June Summer Bundles are sure to be a big hit! Everyone enjoys a picnic and flamingos are always fun!
The first one is full of bright colors, fun motifs, fun saying and a great fragrance! What a perfect combination for a great summer time bundle. Exclusive Go-Cards would be a great addition to the car for your fun summer road trips, or add them to your beach bag! Comes with Island Breeze 3.75 fl oz. Soaks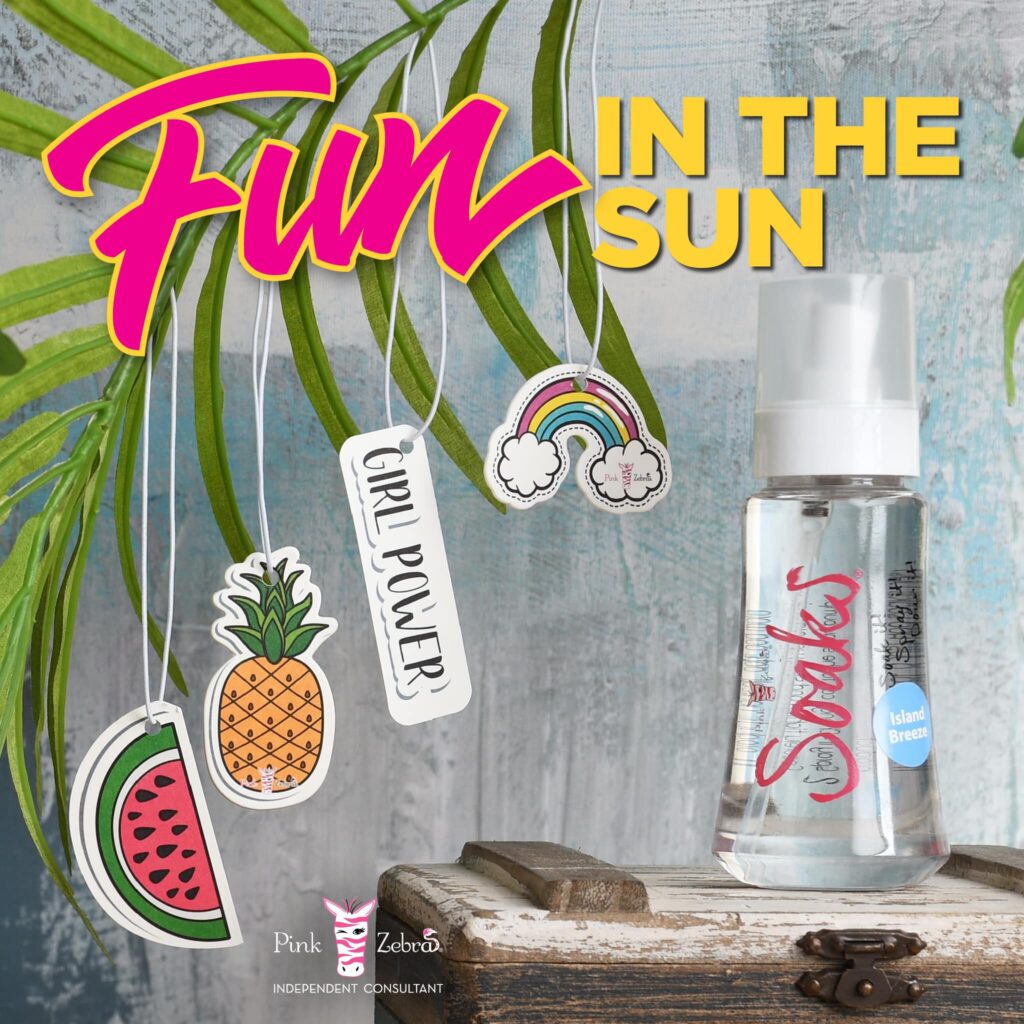 The next of our fun June Summer Bundles includes an exclusive Hamburger Simmer Pot with limited edition Fruity Pop 3.75 oz. Jar Sprinkles! Fruity Pop!: A refreshing fruit popsicle – Vanilla, Mango, Papaya, and Lemon.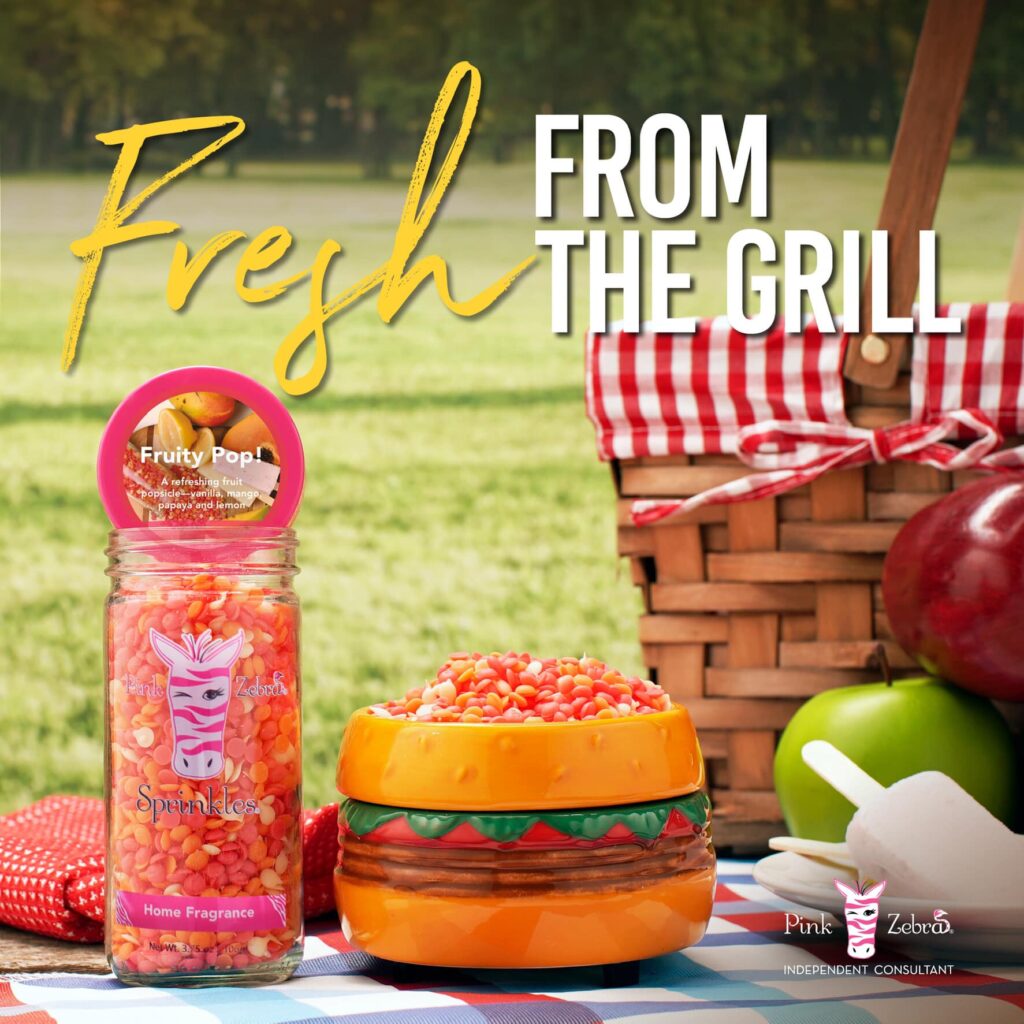 How about this adorable Happy Flamingo Accent Shade Bundle will make you so happy it's summer! The detailing is life like, and the pink color is a perfect shade to make any room pop. Included is an Exclusive Fragrance: Tropical Escape 3.75 oz. Jar of Sprinkles: Marine Mist swirling through a crisp tropical forest – The perfect escape!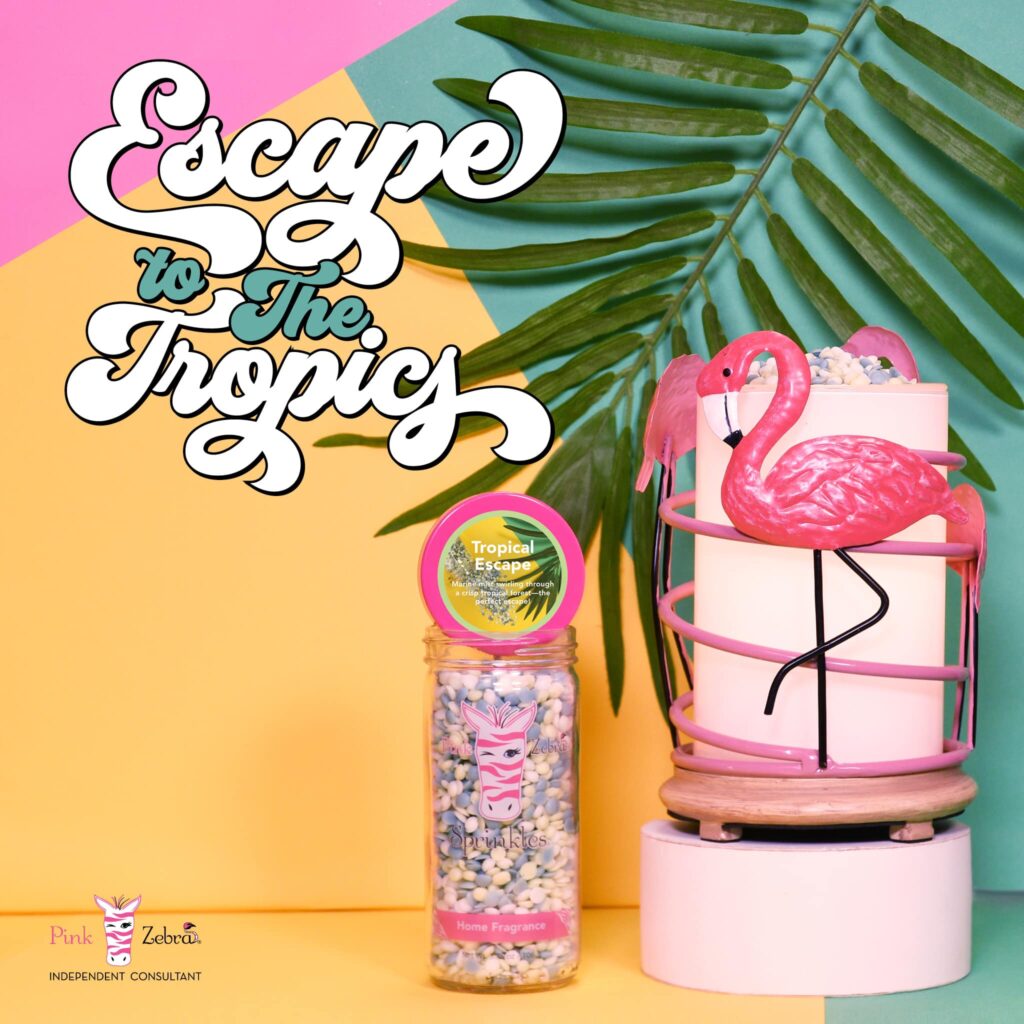 Check out more of our summer scents at www.pinkzebrahome.com/dianapence