Pink Zebra Disinfectant Sprays is another way to stay Supa' Clean and are available now! Supa' Clean Disinfectant Spray kills 99.9% of germs on skin and surfaces! Therefore it is both safe and effective.
Perfect for things like shopping carts and door handles! Think of all the possibilities. Are you going out to shop and don't want to use the bleach water the store supplies? No worries, now you can just pull out your disinfectant spray from Pink Zebra and spritz the cart handles and off you go. How many times do you eat out with the kiddos and realize that everyone before you has touched the table and chairs? Before you sit down give a quick spritz and wipe the table and chairs! Ultimately we want our families to feel and stay safe.
At home wipe down all surfaces, light switches, remotes, even the fridge door handle. In the kitchen, I love the scent of Simply Lemon. In the meantime our sprays are available in 5 different fragrances with more scents to be added in our fall catalog. Soon you will have even more choices on how you disinfect your home!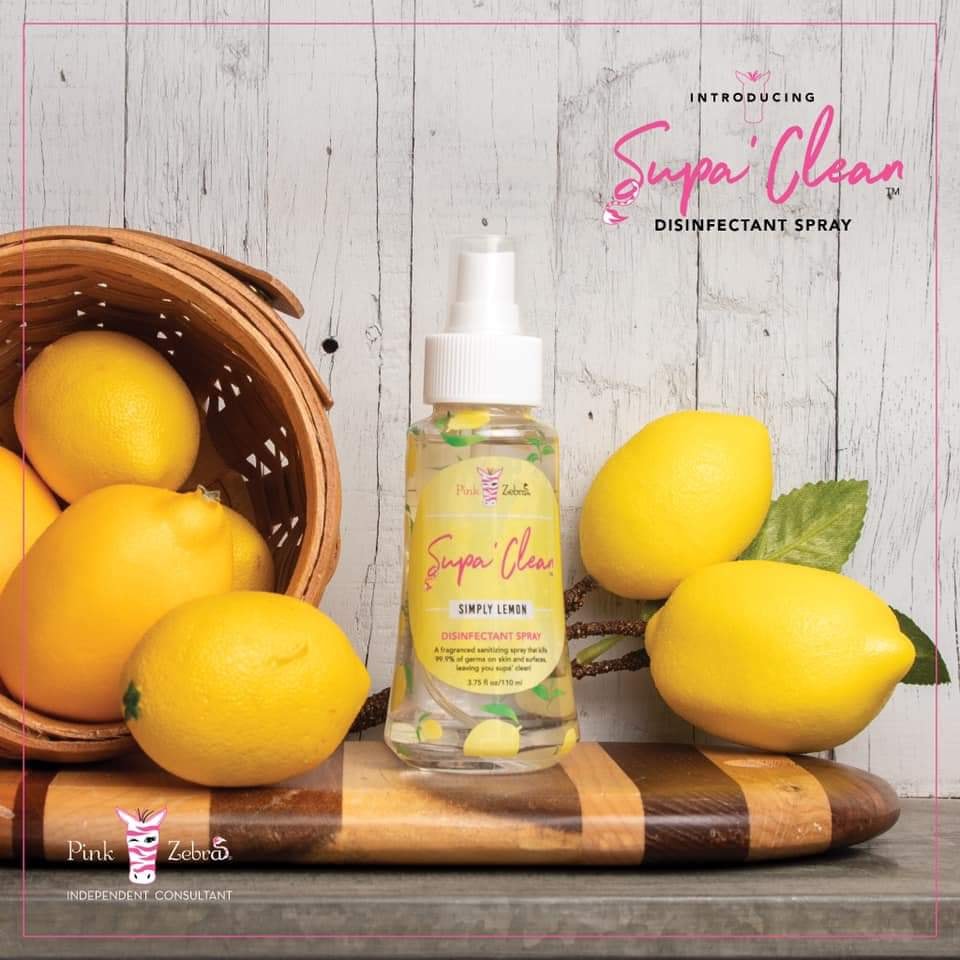 I like to use the Relax fragrance in the bedrooms and on the light switches. I love the calming effect it has in the room. Lightly scented, you will want to take a deep breath and enjoy the scent of Lavender and Vanilla. Making it perfect for the office and classrooms! Above all else we want our kiddos to stay safe at school.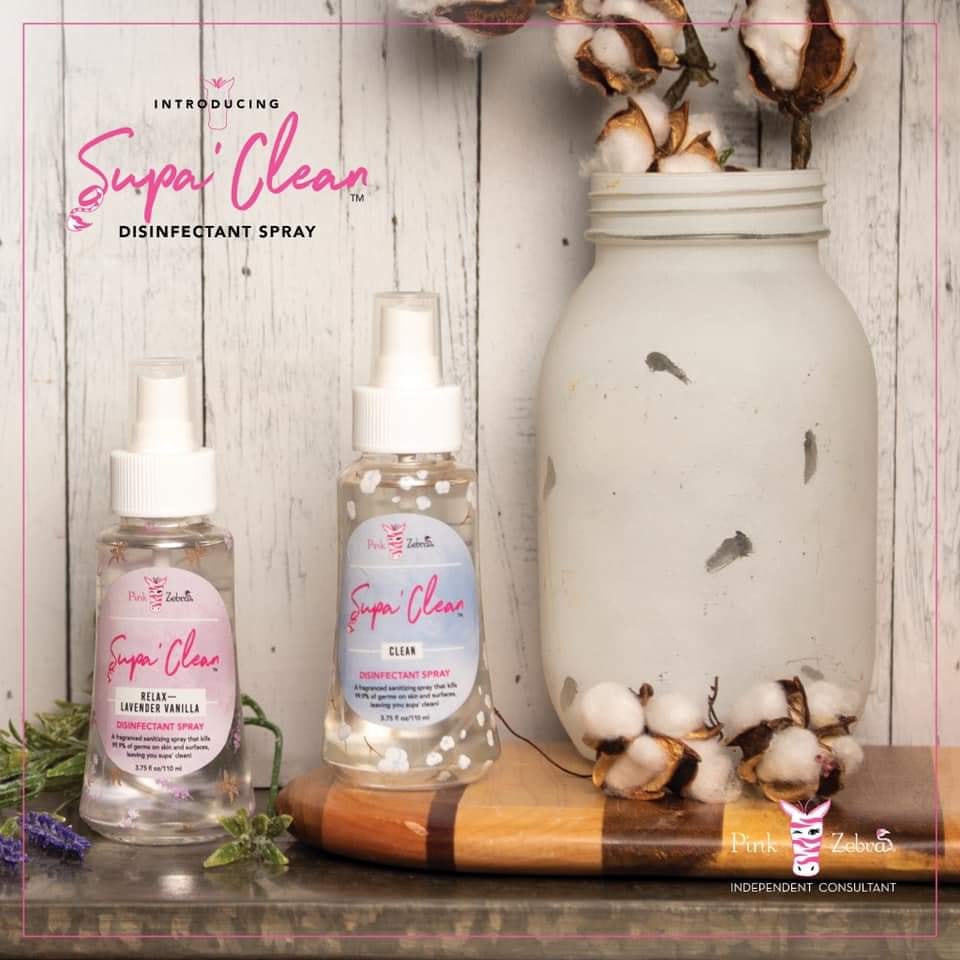 Importantly the active ingredient is 70% Isopropyl Alcohol. As a result you will know that the sprays are working. Inactive ingredients include water, glycerin, fragrance/parfum, fragrance allergens. 3.75 fl oz/110 ml $9 US and $12 Canada Same fragrances as the other Supa' Clean products.
Pink Zebra Disinfectant Sprays are a perfect addition to our Supa Clean line that already includes the Hand Soaps and the Hand Sanitizers. They are all PH balanced to not dry out your skin. In the meantime check the entire line out at www.pinkzebrahome.com/dianapence