Last Chance Sprinkle Sale!! They are going going gone soon! Below are the sprinkles I have available for $6 each with a flat rate shipping of $5 no matter how many you purchase. Feel free to add in any other products you would like! They will be in a blending baggie which holds a full jar. Message me and send payment asap as there will be no holds. Happy Shopping!!!
#YouNeedMoreSprinkles #ShopAway #homefragrance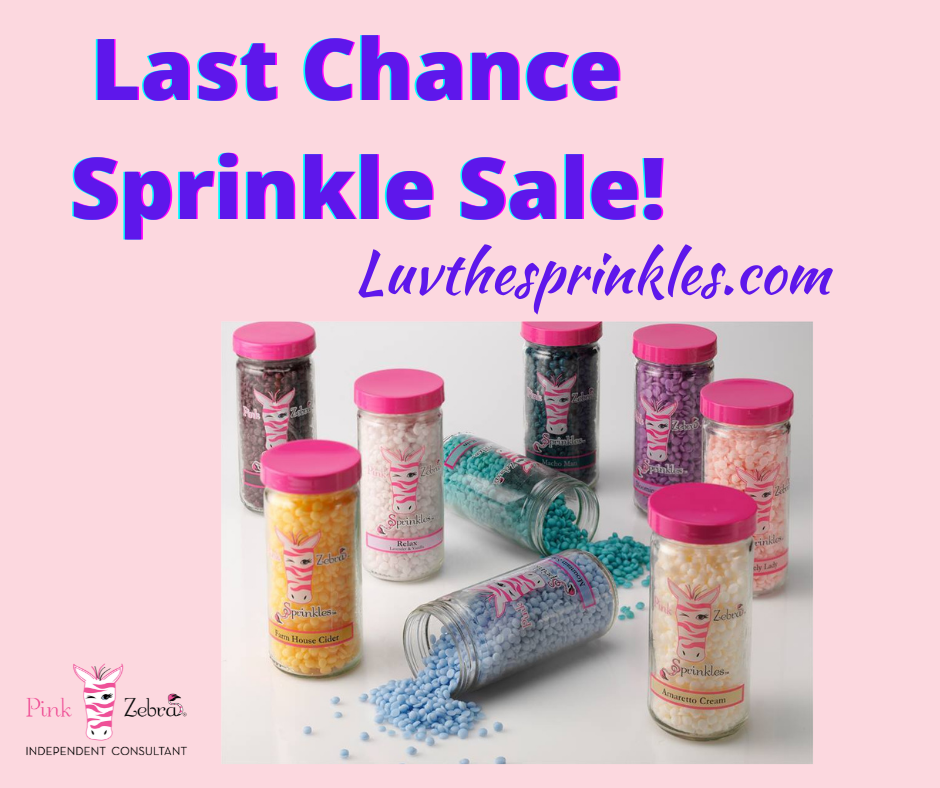 The scents available in the sale are: Apple Farm, Apriot Fig, Banana Bread, Beach Bum, Balckberry Rose, Blueberry Waffles, Blue Skies, Cactus Water, Everyday Pine, Flower Girl, Fresh Sweet Strawberry, Fresh Water, Funnel Cake, Green Tea & Lemongrass, Hers, Honeysuckle, Irish Coffee, I Love Watermelon, Island Breeze, Mango Passionfruit Burst, Morning Mint, Mediterranean Coast, Mulberry, Papaya Watermelon, Peruvian Lime, Pina Colada, Pink Pineapple, Pure Pomegranate, Rainbow Sherbet, Raspberry, Red Velvet Cake Pop, Shortbread Cookie, Simply Lemon, Sweet Sugar Cane, Smoothie, Tropical Coral, Vanilla, Vanilla Waffle Cone, Watermelon Lemonade, and Wildflowers.
You can find me on facebook in my Customer Group. Join us for fun, games, and to learn more about the products. Click the link below https://www.facebook.com/groups/503861633465635
To check out all of the new fall scents head over to www.pinkzebrahome.com/dianapence